BTS reaction: you having a dry sense of humor
I've got quite a dry sense of humor, so I can kinda relate to this. Thank you for requesting! xx
---
Jin/Kim Seokjin:
He'll laugh at basically everything you say. Well, not really, but you get my point. He will just find you very funny. And a lot of the time he will probably laugh at something you said, even though it wasn't meant to be funny. So please forgive him for that. He will be quick to realize when it's very wrong to laugh, and apologize right away.
---
Suga/Min Yoongi:
I think he's got a quite dry humor as well. Not as much as you do maybe, but he does have his moments. So, he will avoid laughing at inappropriate moments, because he'll probably realize that this time you weren't joking. But unless it's a serious situation, he'll probably chuckle a bit.
---
J-Hope/Jung Hoseok:
This depends on what kind of dry humor you have. Like, if you're just generally funny, or if it's more of a rude/dirty humor. If you're generally funny, hell be Jin #2. But if your humor is more rude/dirty, he'll look pretty scandalized rather than laugh. But he'll know when you're not actually saying something to be funny.
---
Rap Monster/Kim Namjoon:
He is also someone I can imagine has quite dry humor. And he'll really love that about it. Like, I can definitely see that being one of the things that made him fall in love with you. And he would love to see you interact with the other members before they've gotten used to it, just to see their faces.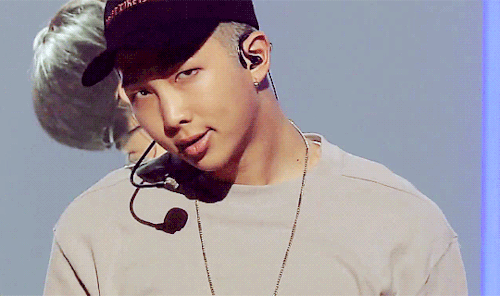 ---
Jimin/Park Jimin:
You know that high-pitch giggle of his? You'll be hearing a lot of that. Especially when he's watching other people experience your humor for the first time. He'll find that incredibly entertaining.
---
V/Kim Taehyung:
He'll find it hilarious, but at the same time he'll be confused as to how you can say stuff like that with a straight face. He won't put much thought to it tho, and just enjoy it. His favorite conversations to watch would be between you and Yoongi or you and Jungkook.
---
Jungkook/Jeon Jeongguk:
Sometimes your humor might go a bit over his head. At least before he's used to it. Once he's more used to it, he'll love it, and sort of develop a pretty dry sense of humor himself. Or at least learn how to deadpan when talking to someone. He'll be very entertained by it.