BTS REACTION - to a female S/o with big boobies
Rap Monster
He would love it, although I see him more as an ass guy. He would really like having you use clothes that complimented your body, so he could see them. Groping you during skinship would definitely happen, even if "accidentally" touching them.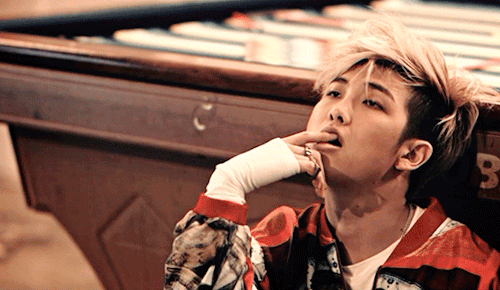 Jin
He would be shy about it. I don't think he cares so much about your size, he'd love your body anyway, but if you have it big it would be good. Jin would enjoy hugging you and cuddling with you even more, although he wouldn't be able to stop blushing.
Suga
He seems like a personality type of guy, so I don't think he would mind much, but he'd definitely notice. Suga would try his best not to stare, but he's dying on the inside to touch them. What he definitely does when cuddling, because his favorite position would be resting his head on them.
J-Hope
He would love to play with them, grope and lay on them too. There won't be an occasion he wouldn't make sure you knew how much he loved them, principally when you dress up.
"Damn, Jagi"
Jimin
He would feel like the luckiest man alive. Definitely always in a personal battle to show you off or to wanting you to cover up (not when he's the only around). He wouldn't hide his stares and tease you non-stop.
V
He wouldn't change much, besides playing with them more often and feeling the need to kiss you or hug you in public, because he knows you always receive looks from other men. Almost like he's bragging.
Jungkook
I don't think he would care about sizes, but he would definitely stare even if he tells himself not to. Also, he'd love to cuddle you and feel them pressed against him, almost like to prove himself they're are real.
"I'm not dreaming right?"
Gif Credits to their Original Owners

~ADM Jam