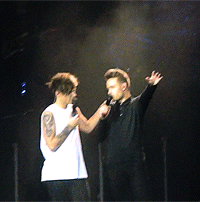 30/9/15 One year ago today, I saw 1d in concert for the first time. A lot has changed since then, but yesterday we got reminded how much love the boys have for each other, and how passionate they are about one another's side projects.

Here's to future One Direction tours!

P.S. Kudos to the boys for making me abandon all my inhibitions and dance on my own as if I didn't have a care in the world.