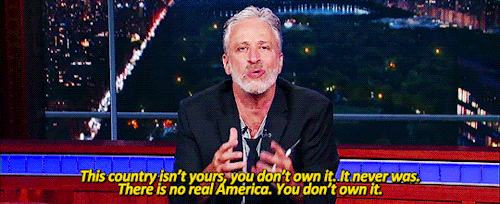 LSSC | 2016.07.21 | Jon Stewart Takes Over Colbert's Late Show Desk
Here's where we are. Either Lumpy and his friends are lying about being bothered by thin-skinned, authoritarian, less-than-Christian, readers of prompters being president, or they don't care. As long as it's their thin-skinned, authoritarian, tyrant, narcissist.
Jon dusts off the desk, tie, and not-quite-fitting suit jacket to come at Fox News, and Sean Hannity's blatant hypocrisy. And Arby's. For old times' sake.